Our Advisory Philosophy
We aim to provide the highest quality of customer-oriented advisory services through maximizing productivity with the utilization of cutting-edge technology.
Bias-free advice.

Guardian Advisors is an independent firm specializing in and dedicated to advisory services. We strive to support our customers in making the best and most informed judgment.

Experience and commitment

Our teams consist of only experienced members. We have built a culture of prioritizing our clients best interest and our team is committed to providing the best-in-class advice.

Continuous improvement in
efficiency using technology

We strive to be the most efficient team in the industry, using innovative technologies and adopting the best practices across all areas of work.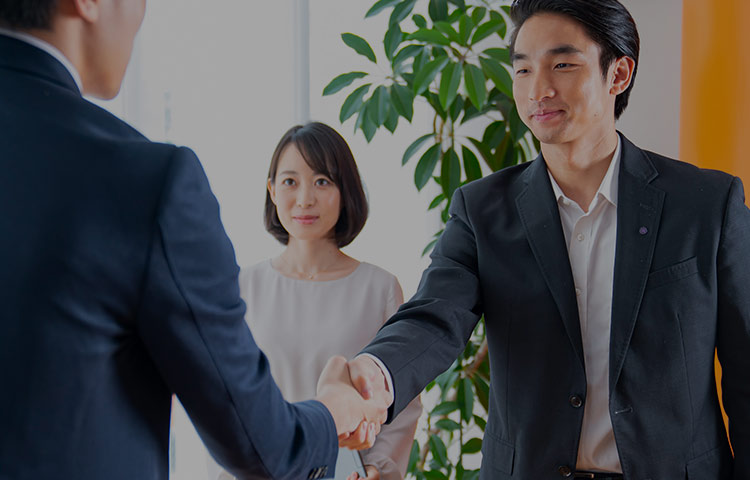 M&A Advisory
Project Management
Our team is structured to completely align our interests with our clients to achieve a common goal. We carefully support each and every step towards successfulcompletion of transactions.
Preparation

Strategy Planning
Preliminary Research
Project Preparation

Execution

Market Sounding
Structuring
Valuation
Pricing Evaluation
Support
Negotiation

Completion
Closing

Public Announcement
Post Merger Integration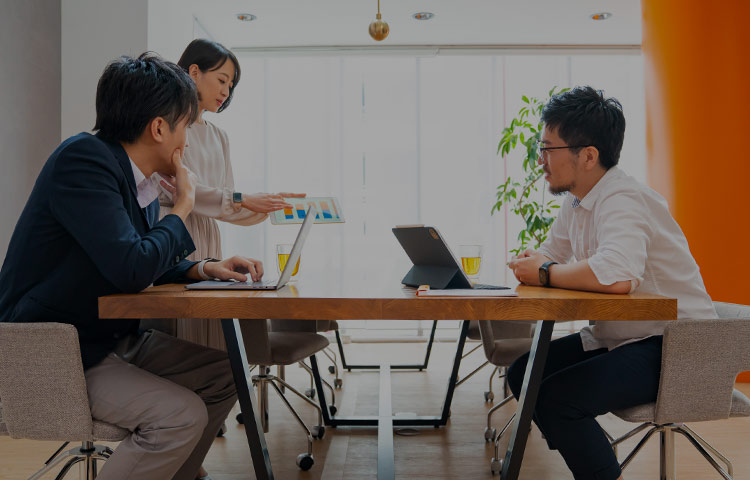 Tech-driven Management Advisory
Unlock the potential of company by Tech Driven Management
Tech Driven Management is a management philosophy adopted by Business organizations; effectively using and adjusting to rising technologies to make all stakeholders happy in the era of digital natives.
Current measures include seamless communication, flexible working styles, enhancing mobility, improving work productivity, mobilization, automation, and IoT for the purposes of BCP (Business Continuity Planning)/LCP (Life Continuity Planning) by usage of AI, BigData, Robotics, Mobility Assistance Technologies, etc.
Nomad Workstyle

Understanding
"Digital Natives"

Appropriate usag
e of cloud services

IoT×BigData×AI

Appropriate usage
of digital marketing

Enchanced mobility