Guardian Advisors was established in February 2015 with our first office in Toshima City, Ikebukuro. In April 2016 we relocated our office to Chiyoda City, Rokubancho, and in June 2020 we established an overseas office in Singapore. Based in Tokyo and Singapore, we serve a wide range of clients in M&A transactions and Tech-Driven management solutions advisory. We aim to continue achieving growth by utilizing technology and implementing organizational theory,
all with the goal of achieving value creation for our clients.
PROFILE
Guardian Advisors Inc.
name
Guardian Advisors Inc.
Head office

Ichikawa building 1F, 10-2 Rokuban cho, Chiyoda-ku, Tokyo 102-0085 Japan

GoogleMap
Established
February 2015
Capital
JPY 10 million
Shareholder

Partners 100%

Businesses

M&A advisory IT advisory services

CEO

Hajimu Sato
GUARDIAN ADVISORS
(INTERNATIONAL) PTE LTD
Name
GUARDIAN ADVISORS (INTERNATIONAL) PTE LTD
Head office
6A Shenton Way, OUE Downtown Gallery #04-01, Singapore 068815
GoogleMap
Established

February 2020

Capital

S$ 100,000

Shareholder

Guardian Advisors Inc. 100%

Businesses

M&A advisory IT advisory services

Managing Director

Yuya Hirashima
ACCESS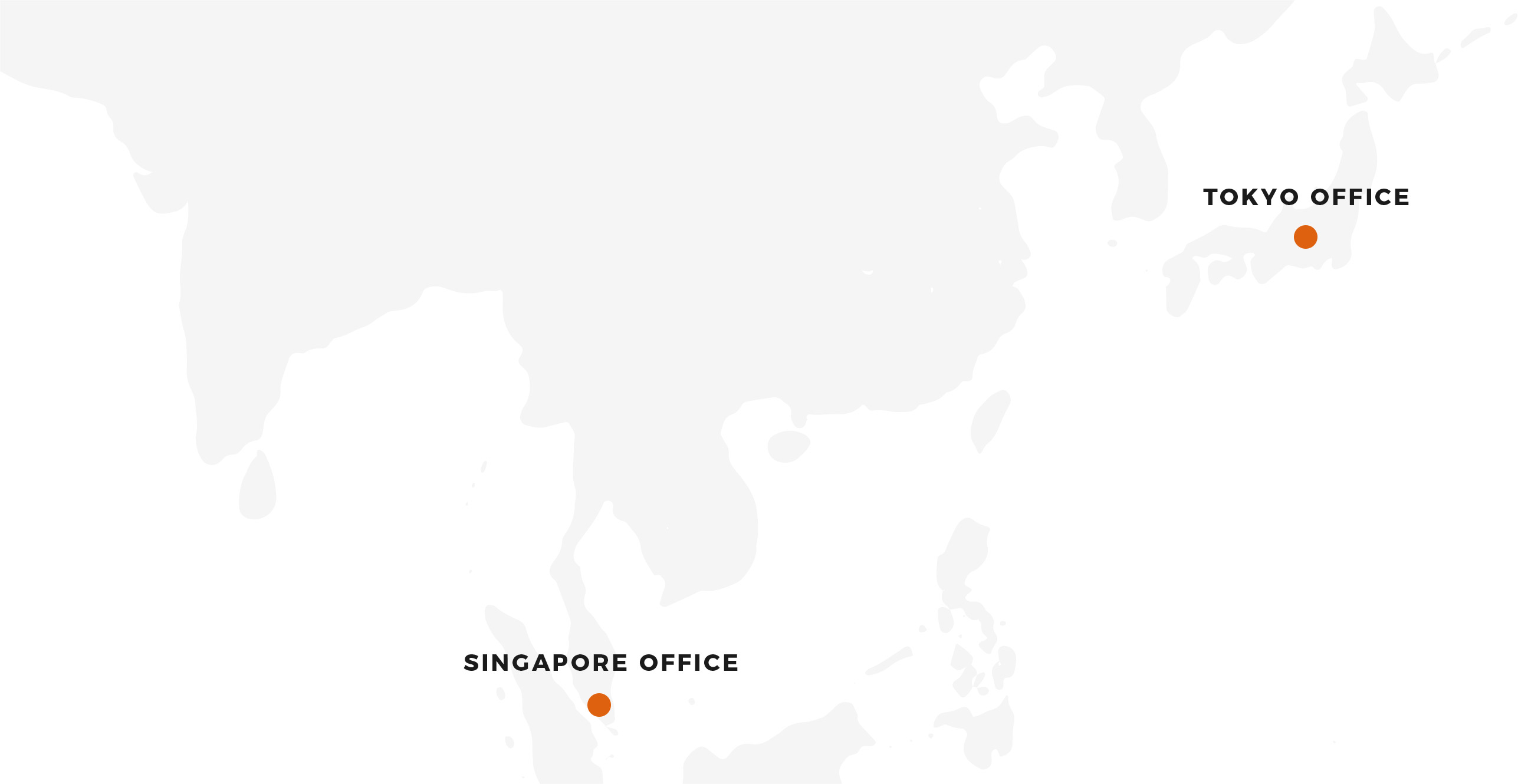 TOKYO OFFICE
Guardian Advisors Inc. Ichikawa building 1st floor, 10-2 Rokuban cho, Chiyoda-ku, Tokyo 102-0085 Japan TEL
+81 3 6272 5242
Business hours 9am-6pm / JST(UTC+9)
SINGAPORE OFFICE
6A Shenton Way, OUE Downtown Gallery #04-01, Singapore 068815 TEL +65-6455-3051